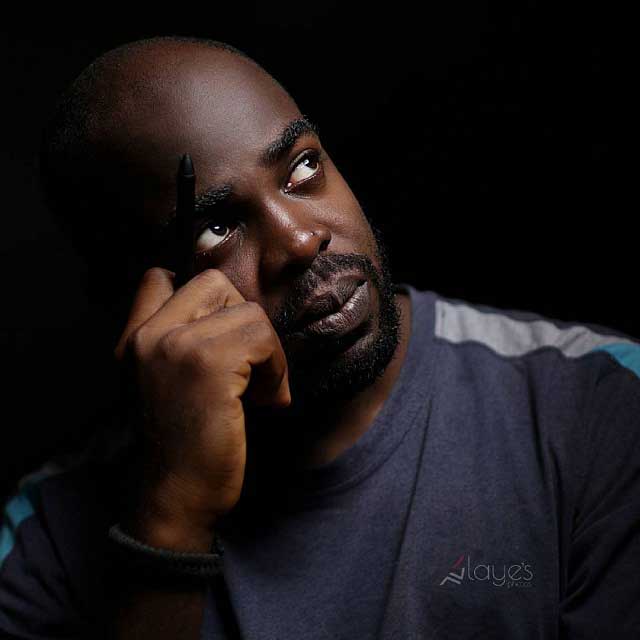 Olisa Onwualu is a nerdy artist based in Abuja. He graduated from Nnamdi Azikwe University with a BA in Fine Arts, where he specialized in painting. He works freelance as an illustrator and concept artist. When his hands aren't glued to a pencil, he spends his time watching art tutorials, playing video games, reading and attempting to work out. He is currently working on a science fiction fantasy comic book called Dive. You can contact him at: onwualu762@yahoo.com  and see more of his work at OlisaOnwualu@deviantart.com
Tell us a little bit about your background.
I'm a Nigerian, Igbo to be specific. I'm the last of four children. I spent a small portion of my childhood out of the country, but the rest of my life has been in the motherland. As long as I can remember I've loved art and have been drawing since I was 4. Studying painting in university helped to build an even stronger appreciation for art.
What art, comics or characters inspired you to be an artist and illustrator when you were growing up and why?
That's a tough one cause I grew up watching so many cartoons from the 80s and 90s so there are multiple characters that shaped my childhood, like The Transformers, Ninja Turtles, X-Men etc. I think cartoons of that period defined my love for superpowered individuals and alien races from distant realms. Why they had such a profoned effect on me I don't really know, maybe I'm secretly from another planet or a mutant in hiding.
What is the most challenging aspect of being an artist in Nigeria?
The general lack of appreciation of art in Nigeria. The fact that artists in Nigeria are seen as individuals who lack the intelligence to succeed in other professions deemed superior by society and have simply decided to settle for art.
Are you involved in a lot of other projects outside your regular job? Can you tell us which ones you're currently most excited about?
I'm handling a lot projects for different clients right now but I have to say, the one I'm most excited about is my personal project which is the recreation and reimaging of characters I created when I was really young.
What strategies do you use to carve out time for sketching?
I always carry my sketchpad around with me everywhere I go. If I don't feel inspired to draw, I simply go online and see what other artists are up to and I get the push I need to be creative.
What TV shows would you sneak out to watch right now?
Game of Thrones and The Walking Dead (right now anyway).
Who are the most exciting artists on the Nigerian scene right now?
There are a lot of Nigerian artists out there that im really admiring and always looking out for like Mohammad Agbadi, Mike Toney, Jibrin Ebenezer etc.
What was the most discouraging time in your career and how did you overcome it?
The first two years after service ws very slow and I was still trying to find the direction I wanted to go as an artist. As a result, I wasn't progressing as an artist and and had no recognition whatsoever. How I was to able to overcome this was by networking with other artists and using social media to get my art out in the open. I'm still very far from where I want to be but I'm progressing, and I suppose in any career that's the best to ask for.
Looking back, is there anything in your career that you would do differently? Any major decisions you regret?
Well, my career is still progressing but while starting, one thing I regret is that I would have been more consistent in creating art and focusing on learning the techniques and principles in art.
What is it you would most want to be remembered for when you're gone?
I would like to be remembered for being original and very proficient in my trade.
See examples of Olisa's work below: