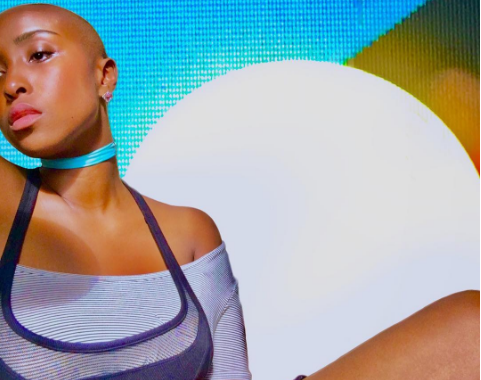 Tell us a little bit about your background.
My background is East African (Egyptian, Ethiopian) and West African, Indigenous and Spanish Caribbean (Jamaican, Cuban, Trinidadian.)
What art, comics or characters inspired you to be an artist and illustrator when you were growing up and why?
As a child, I made art without really thinking about it. I was interested in any and every medium. Anything lying around the house was interesting to me: Tin foil, nail polish, oil, coffee grounds or tea staining…anything – in addition to more conventional approaches. I worked in community theatre, I loved instruments. And so, I think my inspiration was mostly myself, isolation and whatever I could get my hands on.
Are you involved in a lot of other projects outside your regular job? Can you tell us which ones you're currently most excited about?
I'm always involved in as many projects as I can. I act, I design, I write freelance, I paint and illustrate – I've even taught art in after-school programs. I don't think I could have a job outside of 'creating'. I have had jobs outside of being an artist, and I found them all quite emotionally arduous. Not that art and industry can't be painful and frustrating, but doing something you don't love with the same amount of tedious day-to-day is so much worse. I think it makes it harder to focus.
What strategies do you use to carve out time for sketching?
Whatever medium you study, just do it. I've worked full-time desk jobs and was sketching, planning, writing, emailing/reaching out while there. Life is short. You have to make time for what you love and strive to do it more and more, no matter where or what is happening around you. I've been in truly awful environments – emotionally and physically – and it will take a toll on you and, of course, your work, but you have to keep coming back to it. Keep trying to find the work.
What TV shows would you sneak out to watch right now?
I love and will always love The Twilight Zone.
Who are the most exciting artists on the Nigerian scene right now?
Though recently passed, J.D. Okhai Ojeikere will always be one of my absolute favourites.
What was the most discouraging time in your career and how did you overcome it?
As an artist, every day has the opportunity to be discouraging. Artists don't receive the same amount of support as other professions, which is tragic because art is a part of all of our lives. It saves lives, cultures, communities, and individuals, it preserves history and ideas, and it starts movements. Art is, to me, as vital as law or medicine. Every day as a human and as an artist, there is the potential to find beauty and truth, and to make that your focus. As an artist, that is your mission: to provoke everyone to see more and more.
Looking back, is there anything in your career that you would do differently? Any major decisions you regret?
I would change nothing. Everything has led me to now.
What is it you would most want to be remembered for when you're gone?
What a great question! When I pass away, I want to be remembered for my ideas, my art and my love/compassion. I want people to have been moved, changed forever, provoked, warmed, and made to feel not alone.